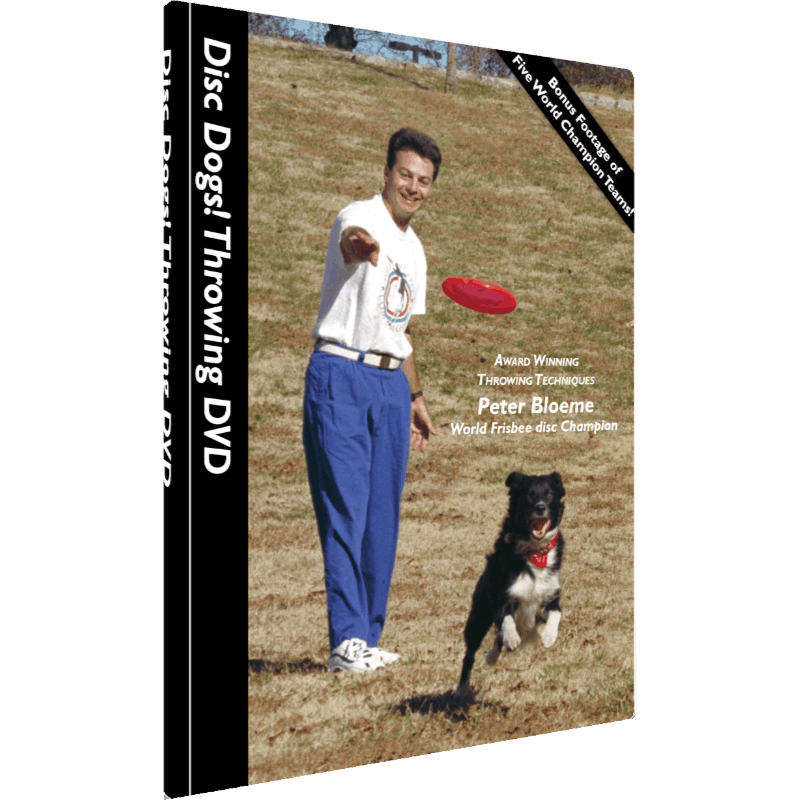 Disc Dogs! Training DVD, Second Edition, is an action-packed one-hour DVD featuring the tips and techniques developed by the foremost experts in canine disc sports, World Champions Peter Bloeme and Jeff Perry.
For more than two decades Bloeme and Perry have taught disc-dog aficionados all over the world how to succeed at the fastest growing and most exciting sport on four paws.
The best-selling canine disc training DVD of all time features brand new HD content including competitor interviews and the amazing performances of Sport, Open, MicroDog, and Pairs Freestyle World Championship teams ($24.95 with Jawz or Jawz Pup disc / $19.95 no Jawz disc).